Here you find important and useful information of travel and accomodation in Busan for your preparation of visit to RailLog Korea.
Getting to the fairground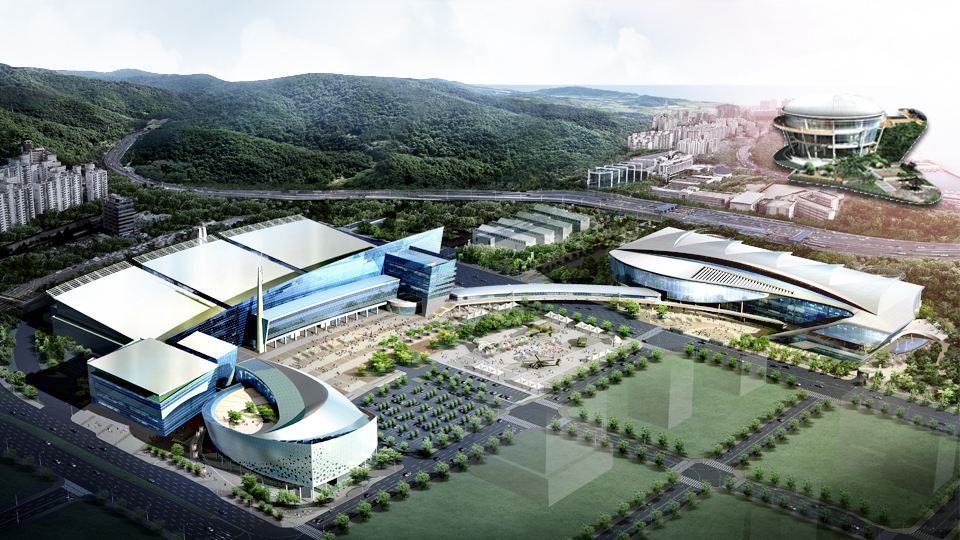 Busan Exhibition & Convention Centre (BEXCO)
Address:
#55 APEC-ro, Haeundae-gu,
Busan 48060, Republic of Korea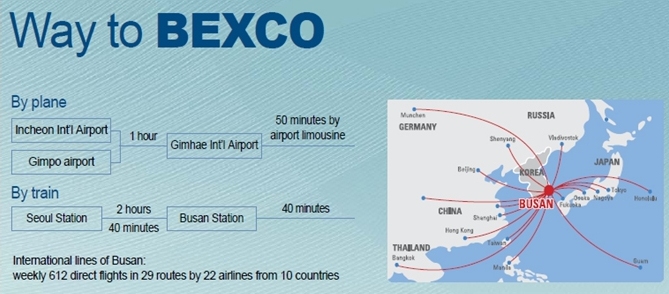 Gimhae International Airport → BEXCO: 27km
Approx. 40 minutes by Taxi/Airport Limousine Bus
Haeundae Station → BEXCO: 2km
5 minutes by Taxi
Busan Station → BEXCO: 20km
Approx. 40 minutes by Taxi/Bus
Busan Central Bus Terminal → BEXCO: 19km
Approx. 1 hour by Taxi or Subway
Busan at a glance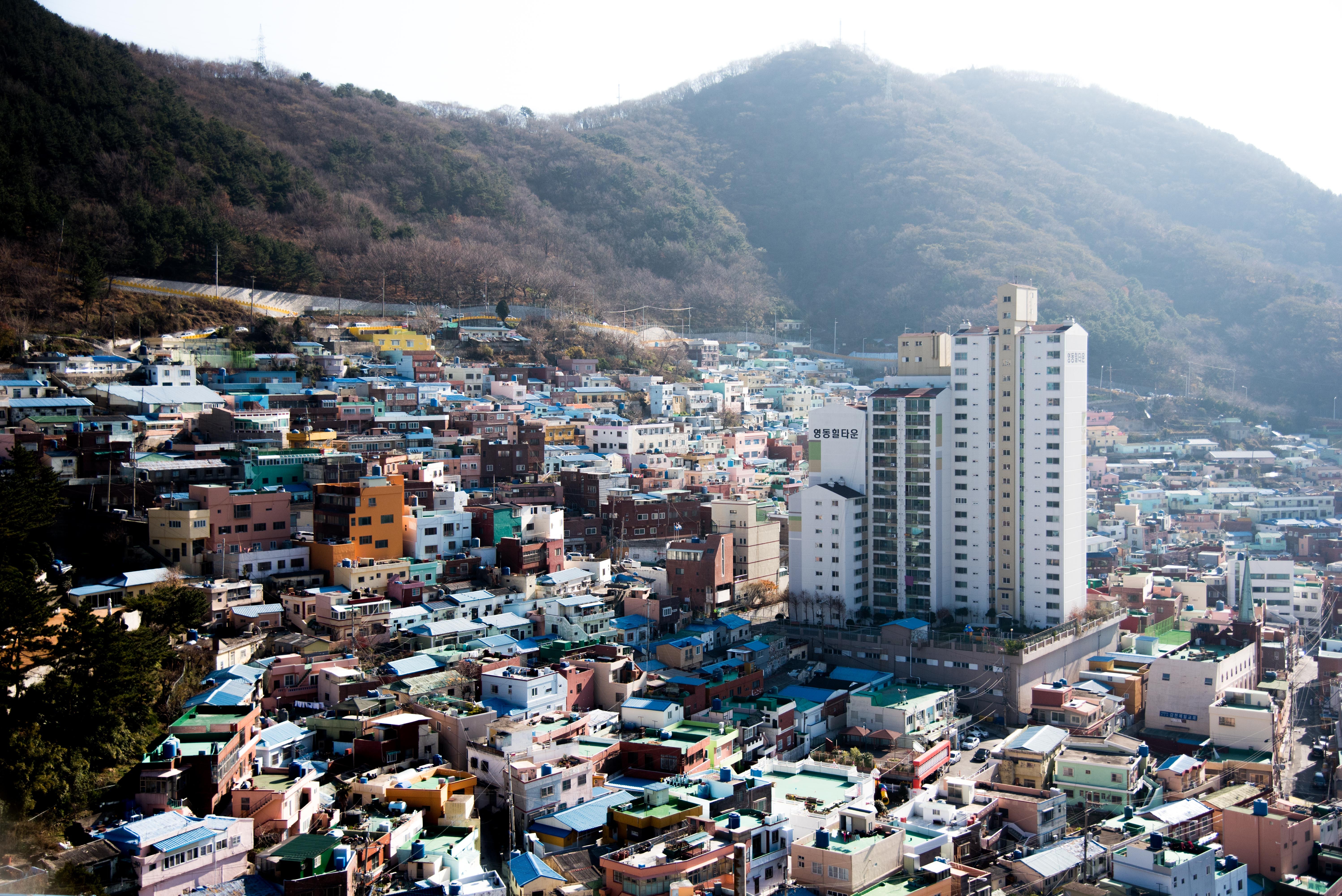 Busan, a bustling city of approximately 3.5 million residents, is located on the southeastern tip of the Korean peninsula. The size of Busan is 765.64km2 which is 0.8% of the whole land of the Korean Peninsula. The natural environment of Busan is a perfect example of harmony between mountains, rivers and sea. Its geography includes a coastline with superb beaches and scenic cliffs, mountains which provide excellent hiking and extraordinary views, and hot springs scattered throughout the city. Busan enjoys four distinct seasons and a temperate climate that never gets too hot or too cold.

Busan is the second largest city in Korea. Its deep harbor and gentle tides have allowed it to grow into the largest container handling port in the country and the fifth largest in the world. The city's natural endowments and rich history have resulted in Busan's increasing reputation as a world class city of tourism and culture, and it is also becoming renowned as an international convention destination.
For further details of city of Busan or Tourist Information:
Busan Metropolitan City Website (English Version)
Korea Tourism Organization (KNTO) Website (English Version)